Welcome to Mossel Bay Steel Works (Pty) Ltd.
Mossel Bay Steel Works is a Steel Service Centre, which has the capability to service your every need in profile cutting and manufacturing. With highly skilled staff and years of experience in the steel industry we pride ourselves in the quality of our workmanship.
Contact a representative from Mossel Bay Steel Works to know more about our company and the services that we offer, or continue browsing our website for additional information.
WE SPECIALIZE IN THE FOLLOWING PRODUCTS AND SERVICES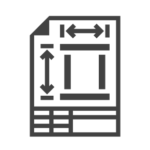 Design Of Metal Structures
Welding: Carbon, Stainless Steel, Aluminium
Manufacturing And Erection